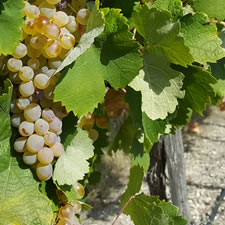 2017 World wine production estimated at 246.7 mhl,a fall of 8.2% compared with 2016
During the press conference held at the headquarters of the International Organisation of Vine and Wine, the Director General of the OIV, Jean-Marie Aurand, presented initial information about world wine production in 2017.
There is a very low production in Europe. Indeed, the production levels were at a historic low in Italy (39.3 mhl), France (36.7 mhl) and Spain (33.5 mhl). Germany (8.1 mhl) also recorded low production. Portugal (6.6 mhl), Romania (5.3 mhl), Hungary (2.9 mhl) and Austria (2.4 mhl) were the only countries to see a rise compared with 2016.
An even higher level of production was recorded in the United States (23.3 mhl) whereas South Africa (10.8 mhl) maintained its level of production.
In South America, production increased compared with the low levels of 2016, particularly in Argentina (11.8 mhl) and Brazil (3.4 mhl). In Chile (9.5 mhl), vinified production remained low.
Australian production (13.9 mhl) grew and New Zealand production (2.9 mhl) maintained a very good level despite a slight decline.
Source of information, please visit:http://www.oiv.int/en/