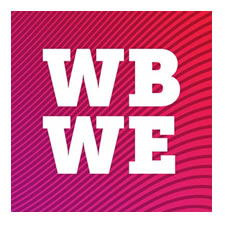 9th World Bulk Wine Exhibition at the Amsterdam Rai 20-21 November 2017
The World Bulk Wine Exhibition (WBWE) was conceived out of the need for a meeting place for both buyers and sellers of bulk wine. This unique exhibition provides the world's principal buyers with an opportunity to acquaint themselves with the excellent quality and variety of bulk wines.
The World Bulk Wine Exhibition is the most important wine fair worldwide in terms of business transactions focusing 85% of the global supply for bulk wine. It is a business forum for international wine purchasers and suppliers on "neutral ground" in Amsterdam every year in the month of November. A unique place to share the great quality and variety of bulk wine with leading international importers.
220 exhibitors from countries as diverse as Argentina, Armenia, Australia, Austria, Belgium, Chile, China, France, Georgia, Germany, Holland, Hungary, Italy, New Zealand, Malaysia, Moldavia, Portugal, Slovakia, Spain, South Africa, United Kingdom and the United States presented their wines to more than 6.000 visitors with 66 different nationalities, who attended the fair with a common main objective: TO DO BUSINESS.
To have more information, please visit: World Bulk Wine.