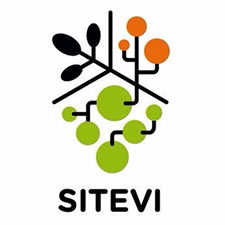 SITEVI 28th to 30th November 2017 at the Exhibition Centre in Montpellier, France
International exhibition of equipment and expertise for vine-wine, olive and fruit & vegetable professionals
SITEVI is the international equipment and expertise exhibition for the vine-wine, olive, fruit-vegetable productions. SITEVI is a dynamic trade exhibition that is open to the world. There are more than 1,000 companies and 52 countries. 25% of the exhibitors at SITEVI are international exhibitors and 75% of exhibitors have attended the show before.
The visitors come mainly from Spain, Italy, Switzerland, Germany, Portugal, Morocco, UK, Israel, France and US.
Located at the heart of the Mediterranean Basin and Europe, SITEVI attracts key players and professionals in your sector from major producing regions in France and internationally.
For more information, please visit: SITEVI.